Rejuvinate your old water tank, and make it like new again
Tank Liners, Re-Roofing, Repairs and Cleaning
Specialty onsite renovations, repairs and restorations to tanks of all sizes and brands to extend your tanks longevity.
Water Tank Liners
A tank liner can be a cost-effective solution to repairing a leaking tank and a great way to protect your existing tank from contamination and corrosion. Our team will supply and install our advanced tank liners to keep your water fresher, cleaner and healthier longer.
High Tear and Tensile Strength

High Resistance to termite and tree roots
Water Tank Roofing
If your water tanks roof is old and tired or has been damaged beyond repair, we can replace it with one of our quality tank roof solutions. Our products are designed with superior strength and longevity in mind so your new roof will outlast the elements.
Water Tank Repairs
Experts in all aspects of water storage, we are a reliable solution to permanently repairing existing tanks that have been damaged or currently leaking. Our team will rigorously inspect your water tanks and aim to fix any current and future problems.
Pioneer Steel Water Tank supply and Installc

Bushmans Poly Water Tank supply and Install

Old tank removal & disposal
Water Tank Cleaning
Our highly trained team will provide you with a professional, thorough tank cleaning service to keep your tank and water quality clean. We recommend our customer to regularly maintain their tanks every 2-3 years.
Clean debris from roof & around hatch

Pressure wash internal walls

Assess liner wall for any wear marks tears

Remove debris from tank floor

Wash and scrub tank floor

Assess tank interior condition, any upcoming issues, damage or failures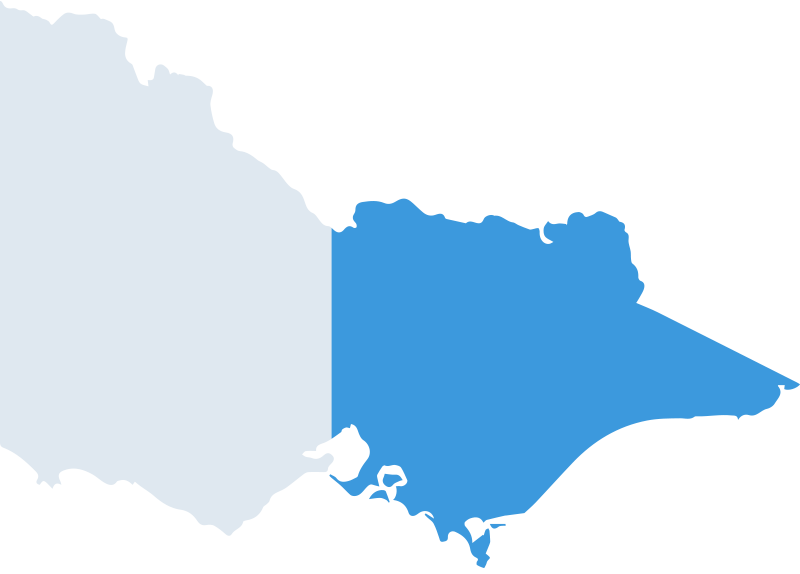 Our Service Area
From Melbourne to Mallacoota through to the NSW border and everywhere in between including Mornington Peninsula, Yarra Valley, Alpine areas and Sth Gippsland we are your water storage solution experts. Bringing top quality service and products to you.